331 m2
13,2х13,2
4
Economy
– PVC windows and entry door (white).
– 100 mm thermal insulation in walls and ceilings.
-The facade is covered with wood (pine and spruce).
-Interior walls and the ceiling are covered with OSB-3 plate.
– without communications.
– steel roofing (any colour).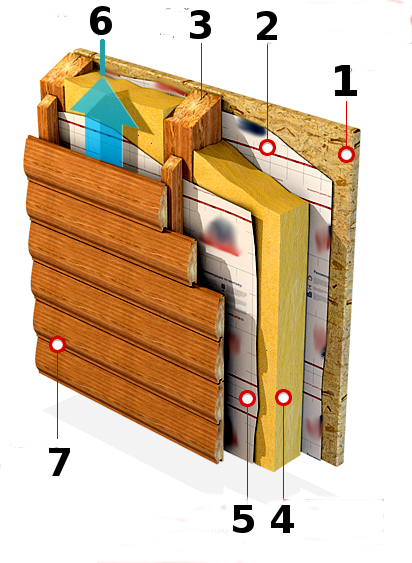 1. Giproc plate.
2. vapor barrier.
3. wood frame.
4. thermal insulation.
5. wind-waterproof membrane.
6. ventilation gap.
7. exterior finish.
Premium