123 m2
8*15 m
3
Includet:
– PVC windows and entry door (brown or black colour).
– 150 – 200 mm thermal insulation in walls and ceilings.
-The facade is covered with metall saiding of any color.
-Interior walls and the ceiling are covered with giphsum board ready for paint.
– Bathroom: floor waterproofing, wood wall finish, no accessories
– steel roofing (any colour).
– wooden flooring.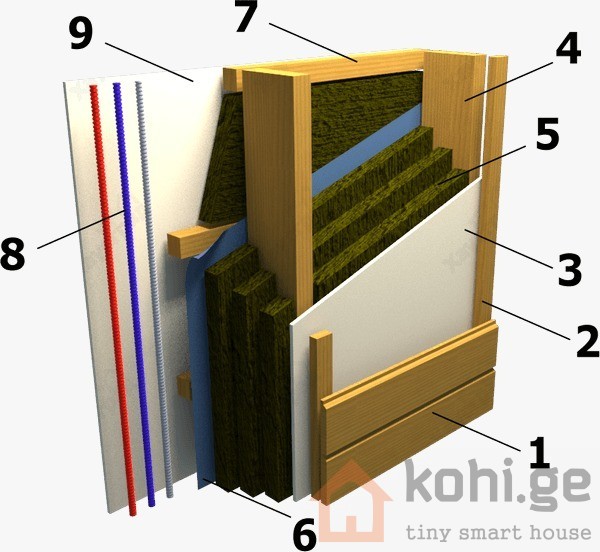 1. exterior decoration.
2. ventilation gap vapor barrier.
3. Giproc plate.
4. wooden frame .
5. thermal insulation wind-waterproof membrane.
6. vapor barier.
7. ventilation gap.
8. hidden communication
9. interior finish.